We're all still in shock at what happened yesterday Night at Lekki.
The daily show
A survivor shows up at the Governor's brother house
A call to arms
Police shooting in Lagos today
National Broadcasting Commission Tells Media Houses Not To Embarrass Buhari's Government With Coverage Of#ENDSARS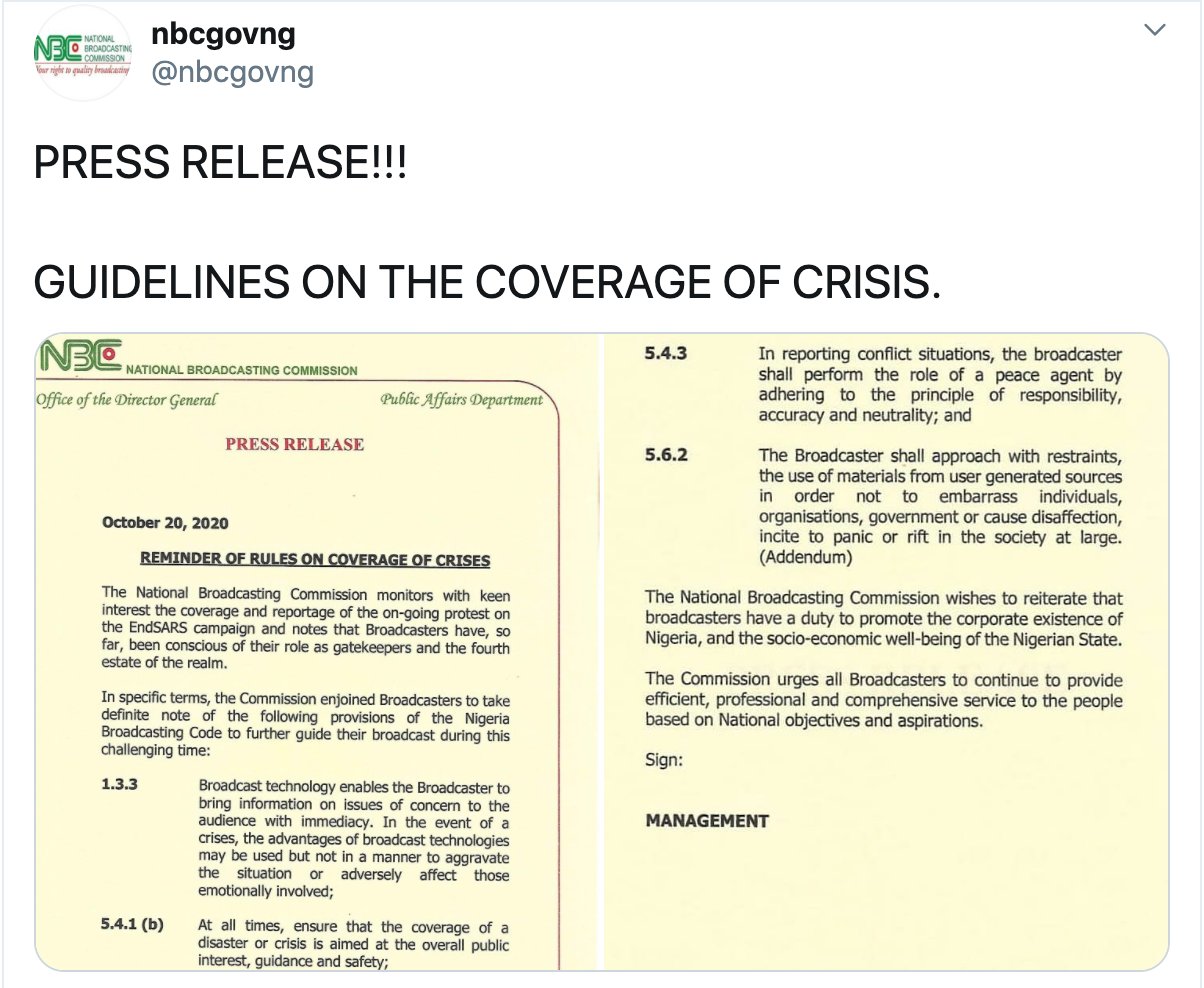 Response from Angry citizens
Who ordered the killing at Lekki Yesterday?
Tinubu?
Asiwaju Bola Ahmed Tinubu is the former governor of Lagos state and the Godfather of politics in Lagos state.
Here's an official conversation with him
Possibly other conversations flying around on social media
Testing
Oke's Story
Later today, Oke Obi-Enadhuze died due to the unrest. He was rejected by two hospitals he was rushed to after thugs that invaded the police barracks stabbed him on the neck.
These were his last tweets.
These past two weeks have been mentally demanding, get help.