Today is Day 2 of the protest and more people across the nation are gearing up to partake in their different communities and states. It is the second day of the Ikeja protest, but the first day for the Lekki protest and many other protests slated to happen today. *Disturbing images at the bottom – Delta state to be precise.
Kwara State
A number of residents and indigenes of Kwara state began their protest against police brutality today. The Special Anti Robbery Squad unit of the Nigerian Police Force has been a menace to both the young and old in this state, and on this day, they decided that enough is enough.
Lagos state
In Lagos, the youth on the mainland trooped to the Police Force Headquarters in Ikeja to kickstart their peaceful protest and air their grievances against the brutality they face by the police. According to reports, they were not received well, rather they faced the very oppression they are protesting against.
Force Headquarters, Ikeja, 9 am.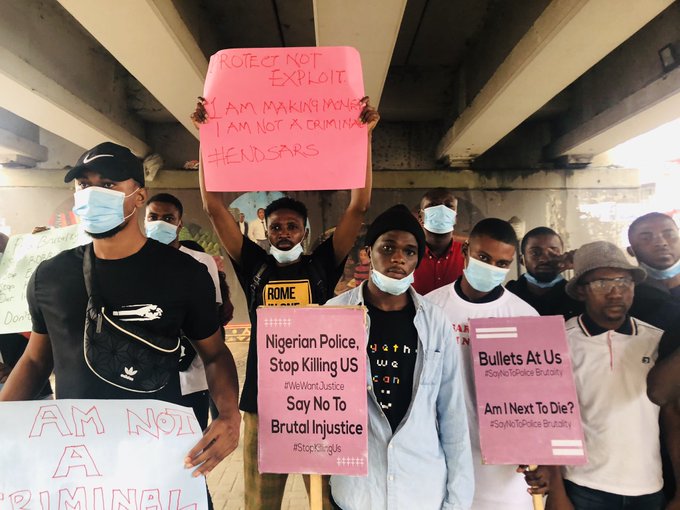 Protesters in the Ikeja area of Lagos State were reportedly harassed by policemen and this act would form the beginning of further oppression of protesters by opposition forces (including the police) in Lagos and other states.
On the other hand, Falz and Runtown kept to their words, they came out with their sweep of fans to march in Lekki, Lagos State. This demonstration ignited other celebrities to lend their voices to the protests at hand and use their platforms to spread the word.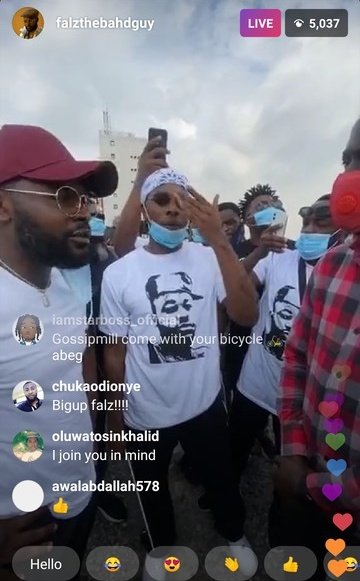 Meanwhile, the Police whose job description is to protect lives and property turned around to harass peaceful protesters in some states.
Edo State
Protesters in Edo State were met with resistance, one might wonder why the Police want to fight for the right to continue oppressing its citizens.
Delta State
In states like Delta State, the resistance was downright violent from the start. The brutality that the citizens are begging for them to stop is what they were met with while protesting.
Gearing up for tomorrow
By the end of the second day of protest on Lagos mainland, other public figures starting calling out to their fans to join them in the peaceful protest.
---
The day at a glance
| | |
| --- | --- |
| Milestones | 3 days protest come to an end with no tangible response |
| Number of Protests | 6 |
| Deaths & Injuries | Unknown |